On September 29th, elected officials and advocates from the No Price on Justice coalition held a digital press conference to announce the introduction of the End Predatory Court Fees Act. The legislation proposed would eliminate court fees, mandatory minimum fines, incarceration on the basis of unpaid fines and fees, and garnishment of commissary accounts. The bill's introduction was accompanied by first-of-its-kind report, New York's Ferguson Problem, that shows how the state's reliance on fines and fees revenue encourages policing-for-profit, criminalizes poverty, and endangers Black and brown lives.
News of the campaign to end New York's predatory court fines and fees has been picked up by over 20 outlets and counting. Read the highlights:
US News: Proposal Would Curb Mandatory Court Fees for Poor Defendants
"The legislation, backed by a coalition of New York-based criminal justice reform groups, is intended to help people like Syracuse resident Robin Delpriore, who found the courts were taking out much of the $100 in payments she was putting in the prison commissary account of her 25-year-old son Alexander, who was convicted for criminal weapon possession in 2017. He owed more than $500 in fees. "I feel like it's almost bringing back the poor house, where it's a crime to not have money," she said. Read the full article on US News.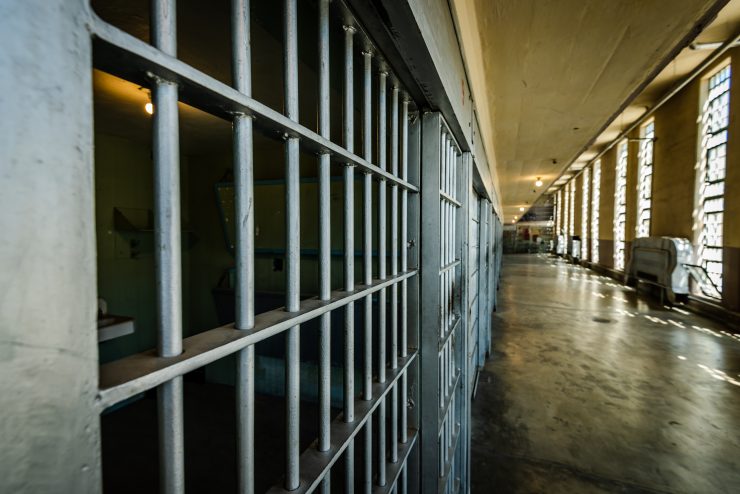 AM New York: 'No Price on Justice' campaign seeks to end legal fees that keep former New York inmates stuck in poverty
"The harm that these fines, fees and surcharges continue to cause communities, and especially the harm caused to Black and Brown New Yorkers, is enormous," Salazar said. "This policy of financially punishing people is a barrier between reintegrating formerly incarcerated people back into society. It really is, to use the crude metaphor, kicking someone while they're down instead of trying to help them up." — Senator Julia Salazar speaking at the No Price on Justice Launch. Read the full article on AMNY. 
Law360: NY Push To Nix Court Fines, Fees Could Spread Nationwide
"The New York City Bar Association urged state lawmakers to end criminal court fees in 2018, calling them a "regressive tax" on people who are also the least able to pay. But the economic fallout from COVID-19 has only intensified the need for reform, experts and advocates say, with low-income people of color facing the most death and job loss during the pandemic. 'The same folks who are suffering disproportionately with coronavirus are the ones that disproportionately pay or are charged fines and fees they cannot afford,' said Katie Adamides, New York State Director, Fines and Fees Justice Center. Read the full piece on Law360.
The Chief Leader: Bill Would Eliminate Fines, Fees Associated with Justice System
"According to the report by the Fines and Fees Justice Center, some inmates have up to half of their commissary funds garnished to meet their fee and surcharge obligations. Anitria Blue, who served nearly 18 years on a manslaughter conviction before being paroled two years ago, said that court debt she had to repay while behind bars made it near-impossible for her to purchase basic necessities such as soap and deodorant from the prison commissary. Now an organizer with Center for Community Alternatives and New Hour Women and Children, she said she found it absurd and disheartening that in addition to having to pay for her parole- supervision costs, she was also responsible for paying a fee associated with those costs. 'Trying to transition, trying to make ends meet is extremely difficult,' she said during the conference. 'It feels like another punishment.' Read the full article on Chief Leader.
Queens Daily Eagle: State legislative package seeks to eliminate 'policing for profit' in New York
"New York has the same problem now as Ferguson did in 2014," Marvin Mayfield, a statewide organizer from the Center for Community Alternatives said, pointing out that the state is among those with the highest court fees in the country. "The system of policing for profit puts New Yorkers of color at greater risk of a potentially deadly interaction with police," Mayfield added. "New York's court fees are designed to raise revenue and in this way are a regressive, back door tax on those least able to pay." Read the full article on Queens Daily Eagle.
Interested in covering our next campaign event?
Contact Jag Davies, Communications Director at Fines and Fees Justice Center at jdavies@ffjc.us.