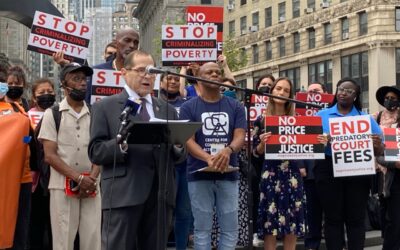 At a press conference and rally this morning, House Judiciary Chairman Jerry Nadler joined state lawmakers and directly impacted advocates calling for passage of the End Predatory Court Fees Act.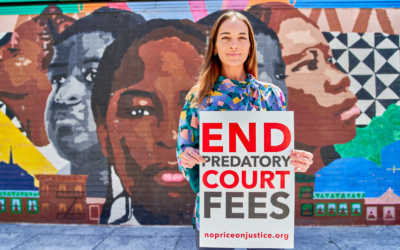 The No Price on Justice Campaign will be hosting a rally in Foley Square on Sept. 20th 2021 at 11AM.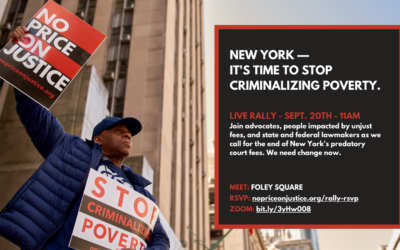 On September 20th at 11AM No Price on Justice will be hosting a live rally in Foley Square. Join us.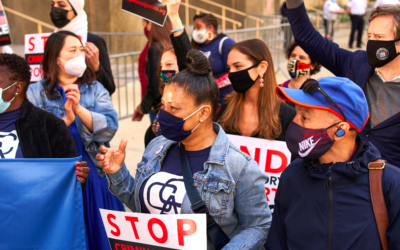 No Price on Justice advocates, lawmakers mounting last-minute effort to pass legislation that would eliminate court fines and fees that disproportionately impact minority and low-income New Yorkers.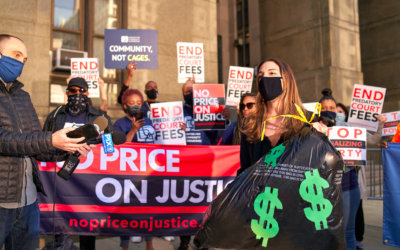 No Price on Justice presents a summary of the research on New York's reliance on predatory fines and fees and why we must end this dangerous source of revenue that criminalizes poverty and encourages policing-for-profit.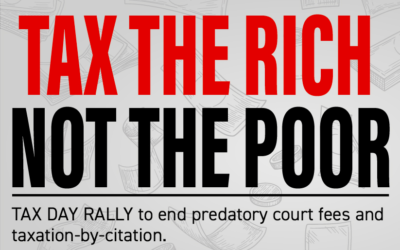 Join the No Price on Justice Campaign for a tax day rally to demand an end to taxation by citation and an end to New York's predatory fines and fees.